Message from Stephen Wolfram, the Founder & CEO of Wolfram Research
" I'm excited to be able to tell you that we're releasing Mathematica 11 today, and
you should receive it soon.
We've been working very hard on Mathematica 11 for several years (I've personally put a few thousand hours into it), and I'm very pleased at how it's come out. It's got a whole array of breakthrough new capabilities–as well as broadening, deepening and polishing essentially every existing area of the system.
It's been almost 30 years since I began the development of Mathematica. It's been an amazing journey, from the early days of Mathematica as "A System for Doing Mathematics by Computer" to today's vast system that we call the Wolfram Language, that spans the world of computation and knowledge.
It's been wonderful to see how the original principles I defined for the system have allowed us to just keep building and continually tackling new areas for all these years. And it's been exciting to see all the inventions and discoveries that our users make with Mathematica, as well as all the systems that are built with it.
One might think that after 30 years we wouldn't be adding much to Mathematica anymore. But instead our rate of innovation–powered by our own technology–actually just keeps on growing. And it's not just Mathematica anymore; there's a whole expanding universe of products built on the Wolfram Language.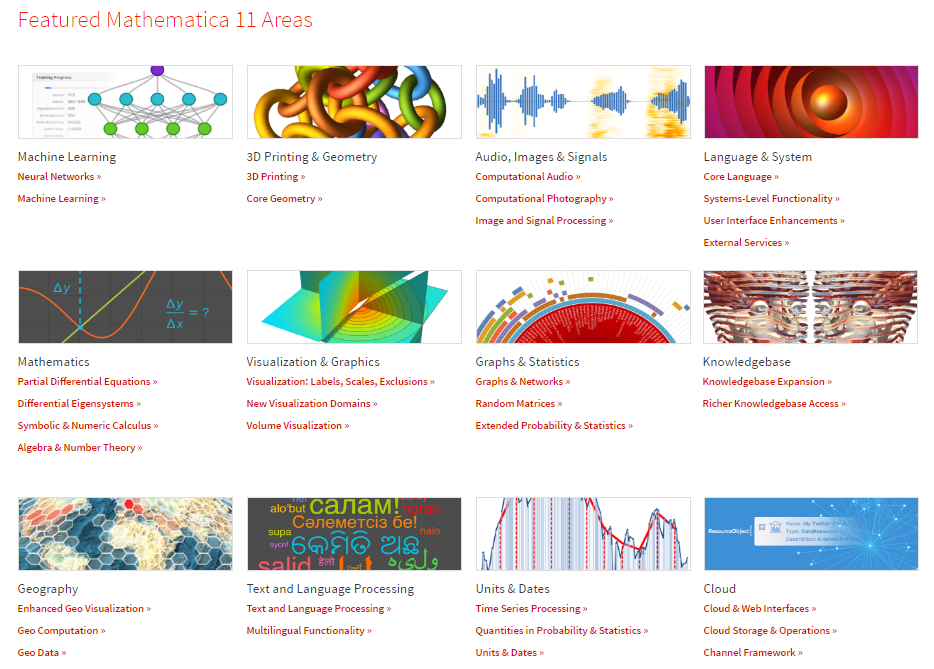 I published a blog post today about what's new in Version 11:
http://blog.wolfram.com/2016/08/08/today-we-launch-version-11
Here's a summary of the new features:
http://www.wolfram.com/mathematica/new-in-11
And here's information specifically for you as an existing user:
http://www.wolfram.com/mathematica/new-in-11/for-existing-users
I hope you enjoy Mathematica 11. Let us know what you think. And let us know how we can make Mathematica and our other products even more useful to you and your colleagues in the future. "